Prove identities in minutes.
Authenticate transactions in seconds.
Use a simple, straightforward mobile app to prove the identity of your customers. This one-time process to enroll takes less than 3 minutes.
Once enrolled, your customers can use our identity validation app to authenticate transactions anytime, anywhere.
Customers enroll in our identity validation app to prove their identity, meeting Know Your Customer (KYC) requirements while also ensuring that accounts are protected with NIST-recommended security practices.
The user authenticating uses the identity validation app to complete a quick scan of their face and one palm to gain access. These scans are compared against the previously enrolled biometrics to ensure the data matches. Simple, straightforward biometric-enabled MFA.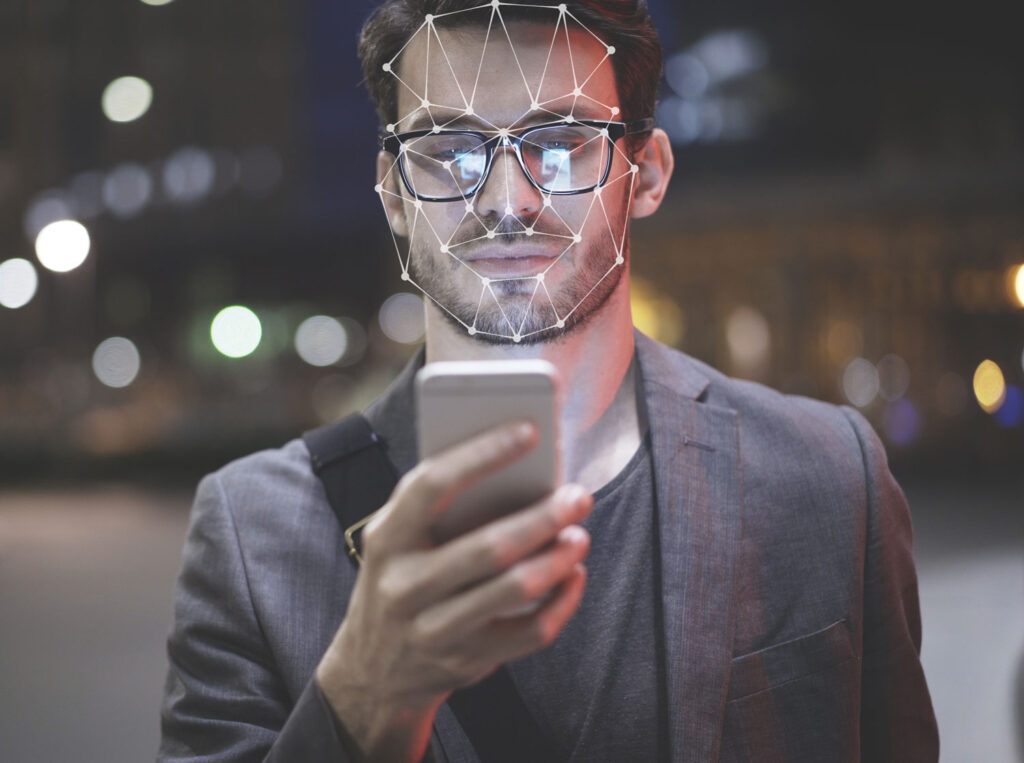 Know exactly who is in your system, at any time.
This patented 4 step process ensures that anyone you enroll – whether that's a new customer, new hire or new vendor – is able to securely access business systems at any time. Complete Proven Identity Solution
A complete solution that allows you to easily onboard new employees or customers with identity proofing, and enable passwordless biometric authentication from anywhere using the app.