Network Vulnerability Scanner- Smart, user friendly vulnerability management and threat assessment
Frontline Vulnerability Manager™ - Cloud VM Solutions
The most complete, accurate, and user-friendly SaaS vulnerability management solution available in the industry, is Frontline Vulnerability Manager (Frontline VM™), a Frontline.Cloud™ system.
This vulnerability management system uses proprietary scanning technologies to perform thorough security assessments and helps prioritize and track progress, improving the effectiveness and efficiency of remediation planning and management.
MSMNET Security is aware of these difficulties as well as the fact that the majority of vulnerability scanning solutions merely do not deliver the data and value that today's security professionals require and expect. A 14-day free trial is available to get you started.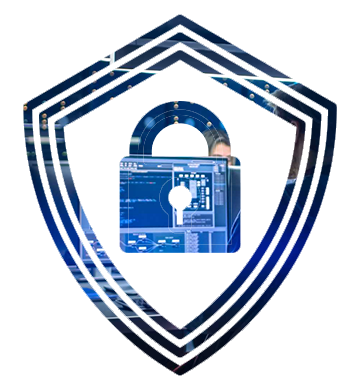 What is vulnerability scanning?
Vulnerability Scanning is a crucial component of any information security program. By assessing the security posture of the IP network devices connected to your computing networks throughout the world on an individual IP or enterprise-wide basis, scanning safeguards your information assets.
IT security administration uses vulnerability scanning software to help with a variety of tasks, such as:
Finding Vulnerabilities:  Network administrators can find security flaws in servers, firewalls, and workstations on their network. The automated software can find all potential security flaws. 
Risk Assessment: Scanners can categorize vulnerabilities to assist administrators in prioritizing risks.
Addressing Issues: An automated vulnerability scanner can assist in addressing any prioritized threats.
Report Security Gaps: It's critical for administrators to demonstrate regulatory compliance. The creation of reports on the security state of a network can be facilitated by a vulnerability scanner.
Manage Configuration: Misconfigurations and missing patches are major weak points for an attack. Admins fix these missing patches when available, but can often be missed. Scanning for missing patches can ensure consistency across platforms.
There are two key distinctions in the different types of vulnerability scans: location and scope.
External vs Internal:  An internal network security scanner runs threat detection on the local intranet, which can help clients understand security holes from the inside. Administrators should test their network devices as a user to determine which vulnerabilities would be accessible to trusted users of a network. An external security scanner is approached as an evaluation of the wider internet. It is important to scan the network and network devices like an intruder would to understand how data falls into the hands of those without network access. 
Comprehensive vs Limited: Comprehensive vulnerability scanners account for every device managed on a network. Scanned operating systems, open ports, and installed software are identified to find unauthorized network devices. Limited vulnerability scanners focus on particular network devices to reveal a specific security threat.
The first step is to have a network vulnerability scanner that can examine endpoints and servers for operating system and application vulnerabilities fast, thoroughly, and precisely.
Any size organization can scan network devices on an individual system, system type, network, and/or region basis with a solution intended for scanning large, worldwide networks. With proprietary technology, vulnerability scans are efficiently combined and connected with prior scans into a whole network view for better results management and reporting.
A smart network vulnerability scanner makes use of artificial intelligence to enable quick deployment without requiring people to have prior device knowledge of the networks they wish to scan.
A machine learning-based results management platform with scan-to-scan host correlation that can accurately track devices over time significantly reduces false positives and negatives.