Web Application Scanner- Smart, user friendly vulnerability management and threat assessment
Frontline Web Application Scanning™
Your web applications may be cutting edge, but they're also prime targets for cyberattacks. And because these apps frequently change, it's difficult to be sure they remain secure against intruders. Frontline Web Application Scanning (Frontline WAS™) makes it easy to conduct dynamic testing with accurate assessment results, no matter how often your web apps change.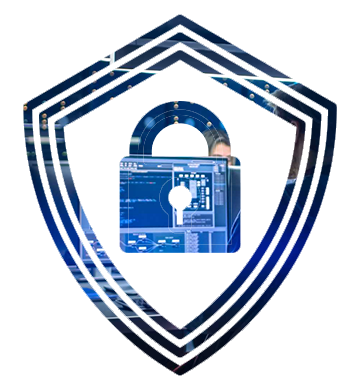 Assess Your Web Application Security
Because of the data they access and transactions they process, web applications are prime targets for criminal attackers. Rapid web application technology changes require organizations to constantly stay abreast of new standards and best practices. With the introduction of each new web technology and the sheer volume of web-based attacks, one fact remains: securing these applications is non-negotiable.
Frontline WAS provides the highest level of dynamic web application testing results. You can trust Frontline WAS to deliver unparalleled accuracy with minimal consumption of resources through a system that is easily deployed and maintained.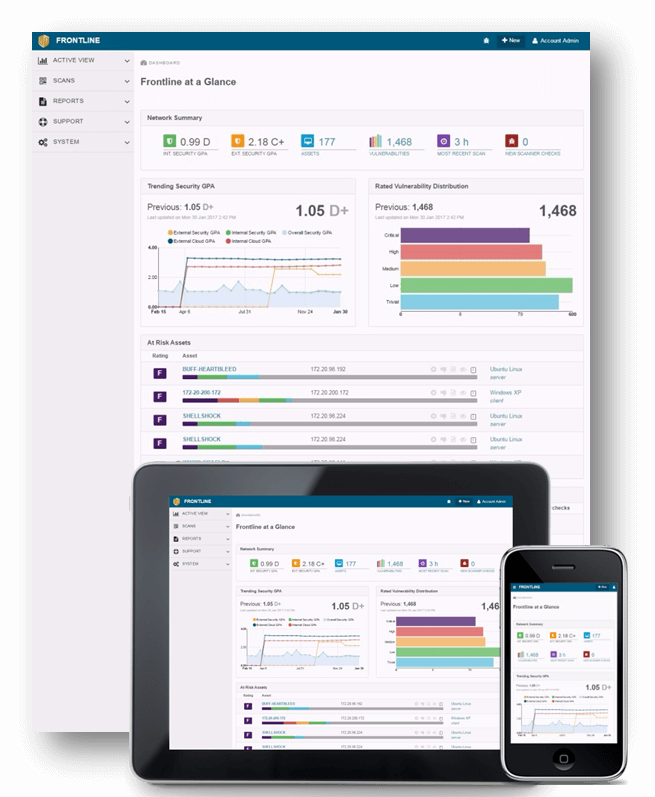 Quick, Comprehensive, Accurate
Many web application scanning technologies exist, but they are complicated to configure and provide almost inconsumable results. Frontline WAS provides insight into the security state of your organization's web applications, a list of prioritized vulnerabilities, and technical recommendations to mitigate or remediate them.
Frontline WAS leverages the innovative and intuitive design of the Frontline.Cloud platform. User friendly setup and actionable results give users the information they need quickly and concisely.
Easy deployment and configuration saves you time, money, and frustration often associated with other complex to manage solutions.
High level dashboards at the scan level and a per web application easily exposes overall security postures at various levels.
"Blind Spot" probes areas commonly missed by other web application assessment technologies and ensures visibility into vulnerabilities that could open the door to a breach.
Prioritized Vulnerabilities
Prioritization of the most critical vulnerabilities allows your organization to optimize its valuable resources through targeted remediation efforts.
Tracking and trending on new, recurred, and fixed vulnerabilities provides insight on the history and progress of your organization's management of your web applications.
Intuitive results navigation quickly visualizes most critical pages and directories to pin highest areas of concern.
Robust Filtering and Reporting
Provides the data and views you need to instantly visualize vulnerabilities in your web applications, as well as on-demand report generation, including OWASP Top 10 reports.