Security Operations Center
Rest assured your infrastructure is monitored and protected 24/7 by a fully staffed team of cybersecurity experts.
Security Operations Staffing for the Future
The long working hours and increasing threat pressures placed on SOC teams are not sustainable. More companies are starting to align funding resources that best maximize security investments. Better outcomes are achieved that better protect systems, users, and data from harm. By working with our trusted Managed Detection and Response provider partner, organizations can scale security maturity with an expert staff for 24/7/365 threat detection and incident response.
Managed Detection and Response Solution for Mid-Market Businesses
Our partner is known for its industry-leading MDR service providing 24/7/365 monitoring and delivering excellent service and unmatched security outcomes for our customers. Hundreds of large companies use our partner to realize real security and ROI benefits.
Today, we are now bringing the power of our partner's product's managed detection and response to the mid-market with MDR Essentials. MDR Essentials was specifically designed to meet the monitoring and detection needs and security budgets of mid-market companies.

Managed Detection and Response Services
ADVANCING THE SERVICE OF MANAGED SECURITY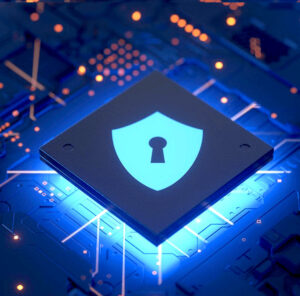 Working with an MDR provider to deliver security services can help:
Reduce Cybersecurity Costs Whether an organization is developing their overall security processes or wishing to build and maintain a SOC, these activities can be expensive—both in terms of staff and technology. An MDR provider can offer the expertise and latest technology solutions.
Reduce Alert Fatigue Through a combination of automated alert monitoring and analysis by expert staff, an MDR can reduce the burden on existing staff to investigate alerts.
Inventory Management An MDR provider can help SecOps and SOC teams inventory all endpoints and users on a network.
Ongoing Management and Maintenance of Security Tools  SOCs require quite a few advanced technology tools— sometimes more than 20. MDR staff can support businesses by helping determine which tools to purchase, facilitating the purchasing process, and installing the technologies, then managing and maintaining the tools.
SOC-as-a-Service Makes 24/7/365 Monitoring a Reality
A Trusted SOC2 Type II Certified SOC
Our SOC has been audited against and certified to AICPA's standards every year.
This certification emphasizes our strong commitment to providing the highest levels of security